28 juin 2010
So we spent the past week in Granada, Leon and Esteli. Mainly suffering from the heat, watching football, drinking beer, napping and hiding from the pouring rain!
Granada is a pretty little colonial town: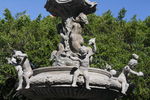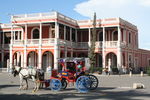 Leon has its charms also but is more busy than Granada. Esteli is just plain ugly!