08 juillet 2010
Today 8th of July, we went to see our first Mayan ruins of the trip. We are in Copan, just by the border between Guatemala and Honduras.
What a difference to Inca ruins! There are sculptures everywhere, and despite strong erosion from the rain, you can still see just how beautiful they are.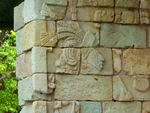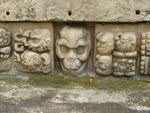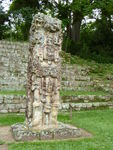 Since the ruins are in the middle of a thick forest we also got the chance to see some beautiful parrots up close, as well as this sort of half squirrel half rat and a scary looking worm...