03 septembre 2010
We finally arrived in Sydney after a long journey of 39hours. Surprisingly we are not too jet-lagged.
During our 12 hour stop in Los Angeles, we managed to check in our luggage early and go into town. We went to Santa Monica beach. Proof here below with this photo of a very cool surfer ;)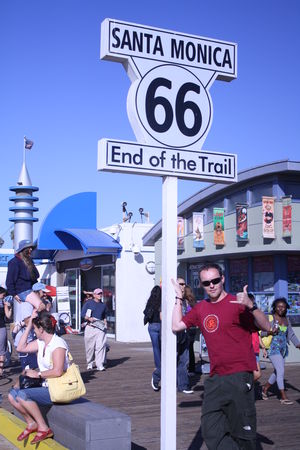 We arrived in Sydney at 10 am on Thursday. We're couchsurfing and our host couldn't be home until 6pm, so we had to hang around town in the meantime. We managed to drop our bags off in a shopping mall so we were free to wander around all day. Which was great because it meant that we could take care of two important things: buy a mobile phone and open a bank account.
People are really friendly, and we are handling our return to 'civilization' quite well... especially on the food front :D and the hot showers!!!